Chicago Rx Card
Create and print your FREE discount prescription drug card below. This discount prescription drug card will provide you with Rx medication savings of up to 80% at more than 59,000 pharmacies across the country including Rite Aid, Kroger, Osco, CVS, Walmart, Walgreens and many more. You can create as many cards as you need. We encourage you to create multiple cards and send to friends and family members via one of the many available options. The Card is pre-activated and can be used immediately!  About Us.
Rx Savings
With this card, you can save up to 75% on prescriptions nationwide!
Before heading into one of our participating pharmacies, use our convenient pricing tool to get estimated prices for the medications you need today.
Simply enter the name of medication, number of pills prescribed per day, and how many days to see what discounted price the card can provide you.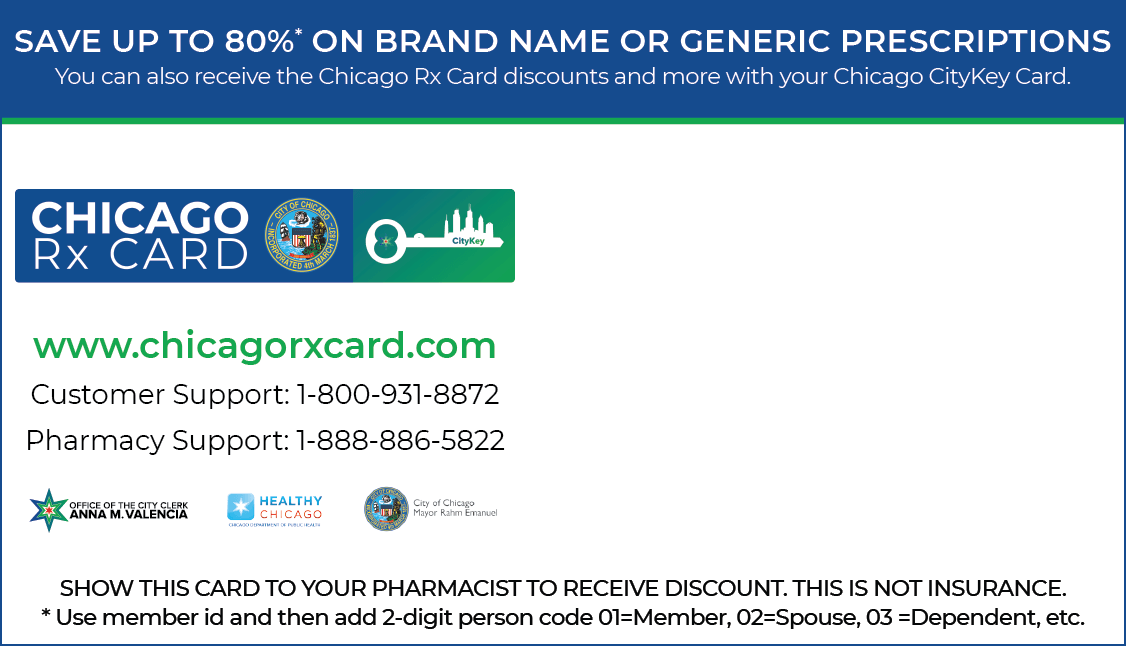 Member ID*: 7236296445
Rx BIN: 029082
Rx GROUP: CHRX2
PCN: SC1
Select a social network to share this card with family and friends.
Enter your 10 digit phone number with area code below to text this card to your phone
(ex. 1234567890)
Use the form below to email this card to family and friends.
Click the button below to print this card to take to your pharmacy.